Movie News
Jaume Collet-Serra In Talks To Direct HERE THERE BE MONSTERS – Bradley Cooper Considered For the Lead

You know about those cool-sounding projects that somehow wind up in developing 'purgatory' for long, long time? Well, this period adventure film,
Here There Be Monsters
, was one of them. Was, because Warner Bros and Legendary Pictures have finally decided to 'settle down' – after flirting with
Robert Zemeckis
(do I really need to enter some of his works?) and
Brad Bird
(The Incredibles) the choice went to a bit lesser known director, but who did a wonderful job on Orphan (also directed
Unknown
with Liam Neeson). Actually
Jaume Collet-Serra
HAS become quite popular as of late and in addition, his name is more and more mentioning along with the live-action adaptation of manga and anime
Akira
(remember how Homer Simpson drools when the donuts are metioned? That's me, now) and 'old (Dracula) story with a newish twist',
Harker
(with Russel Crowe), which will go in production in 2014.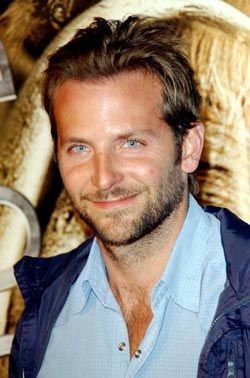 The story of Here There Be Monsters follows real-life Revolutionary War naval hero John Paul Jones and re-imagines him as a sea monster-fighting officer. Jones is hired to investigate the disappearance of a number of merchant ships, but once he and his crew arrive at the location of the incident they encounter a sea serpent and must battle the monster in order to get out alive. Jaume Collet-Serra is still in negotiations for the job and studios are considering
Bradley Cooper
for the main role, but keep in mind that actors get offers all the time so this still isn't a confirmation of him taking the part. The original script was written by
Brian Helgeland
, but Collet-Serra is expected to rework it so the film will be ready to shoot in early 2013 – just in time for Cooper to come off of
The Hangover 3
(seriously? The THIRD installment?! Come ON, Bradley, you can do MUCH better!). This film sounds interesting enough so far, so it would be a pity to return to the aforementioned 'purgatory'.