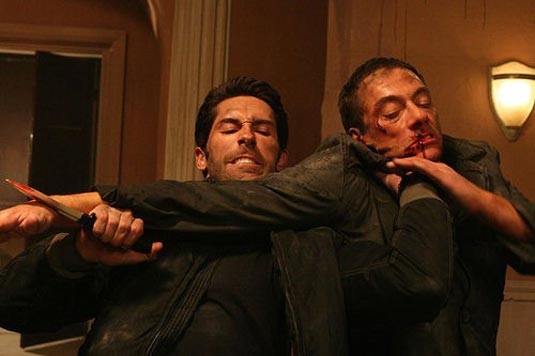 Thanks to IGN and Team JCVD, we now have a trailer for the upcoming thriller"Assassination Games." Jean-Claude Van Damme is back, this time playing a hitman who joins forces with a rival assassin to take out their mutual target before they themselves are terminated.
Ernie Barbarash (Hardwired) directs the action, which co-stars Scott Adkins, Kevin Chapman, Ivan Kaye, Valentin Teodosiu, Alin Panc, and Serban Celea among others.
Sony Pictures picked up the film for distribution.
Assassination Games (aka Weapon) is set to hit theaters on September 1st and will like go straight to DVD soon after.