Movie News
Jeff Daniels, Piper Perabo and Noah Segan Join Looper
Just in case you still have no idea what project we're talking about, Looper is an upcoming sci-fi action movie directed by Rian Johnson for Endgame Entertainment.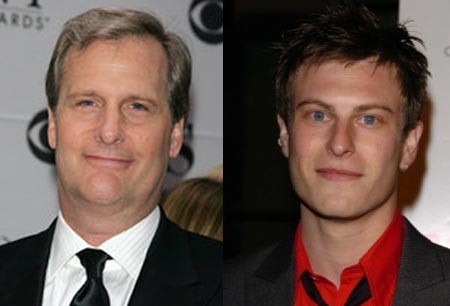 Today, we're here to report that Noah Segan, Jeff Daniels and Piper Perabo have all joined the cast that already includes Joseph Gordon-Levitt, Bruce Willis, Emily Blunt and Paul Dano. Looper is the story tat follows "a killer who works for the mob of the future. He, along with other so-called Loopers, dispose of people sent from the future. When he recognizes one victim as his future self, he hesitates, letting the man escape."
At this moment we know that Gordon-Levitt and Willis will play the two versions of the protagonist with Dano as a fellow Looper and Blunt in an unnamed role. Unfortunately, still no word on the parts for the latest trio, but, as usual, we'll keep you updated. Project reunites Johnson with producer Ram Bergman, who produced Johnson's previous two films, and Endgame Entertainment's James D. Stern, who financed and produced The Brothers Bloom.