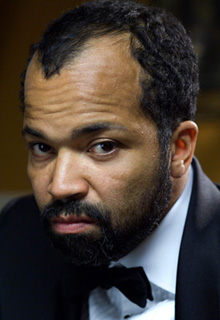 Jeffrey Wright and Vera Farmiga have joined the cast of the sci-fi thriller Source Code for Summit Entertainment.
And if the director Duncan Jones says that he's thrilled "to have two such scorchingly good actors" in his movie – we have no reason to be suspicious about his new project.
Duncan's first movie Moon received very positive reviews and even got reception from the scientific community, since it was screened at NASA's Space Center Houston.
That is definitely a good start for this young director, and we are more than happy to hear that he has such a good team of actors for this new film.
And this time, we know there will be completely different story.
Jake Gyllenhaal stars as a helicopter pilot who participates in an experimental anti-terrorist Government program.
"Source Code is a kind of sci-fi thriller based in different time continuums," Gyllenhaal recently told.
The movie centers on a soldier Colter Stevens (Gyllenhaal) who wakes up in the body of an unknown commuter and is forced to live and relive a harrowing train bombing until he can determine who is responsible for it.
Vera Farmiga plays his handler who advises him through his investigations, while Michelle Monaghan plays a passenger romantically involved with the man Gyllenhaal's mind is occupying.
On the other hand, at this moment we're not quite sure what Wright's role is going to be, so we'll not play with speculations. Since his name is involved – we are more than sure that it's going to be brilliant!
There you go, new movies are coming, fresh directors and fresh ideas. That's why we really hope that with this movie Jones is going to repeat his success, or at least – that Source Code will even be better than Moon.