Movie Posters
Jennifer Connelly's VIRGINIA Trailer Arrived Online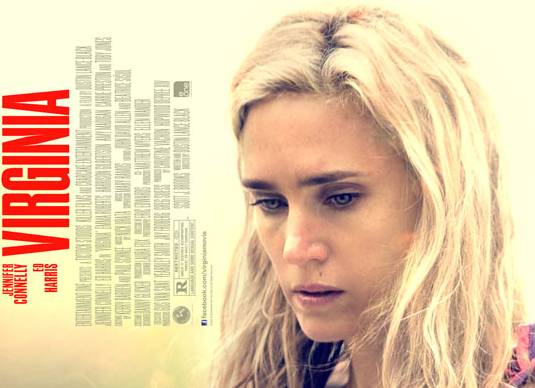 Oscar-winning screenwriter
Dustin Lance Black
's directorial debut,
Virginia
, major tagline echoes the search: 'The simple life…is rarely simple.' Originally titled What's Wrong with Virginia? and screened at TIFF 2010, the drama has an all-star cast that includes
Jennifer Connelly, Ed Harris, Emma Roberts, Amy Madigan, Yeardley Smith, Harrison Gilbertson
, and
Toby Jones
. It's obvious that Milk and J. Edgar screenwriter has done a complete re-edit of drama about a 'psychologically disturbed woman' — hoping Black has at least improved it with this cut. Connelly stars as a beautiful yet unhinged single mother Virginia who runs into a bit of trouble following a string of events; her longtime affair with the married Mormon Sheriff Richard Tipton (Harris) comes to an end as he decides to run for public office; then her son Emmett (Gilbertson) starts having a romantic relationship with the Tipton's daughter (Roberts). The movie is set to arrive in theaters next month on May 18th and today the first trailer arrived online. Check it out along with the rotated one-sheet below. [youtube]http://www.youtube.com/watch?v=Qa6PTst1KQI[/youtube]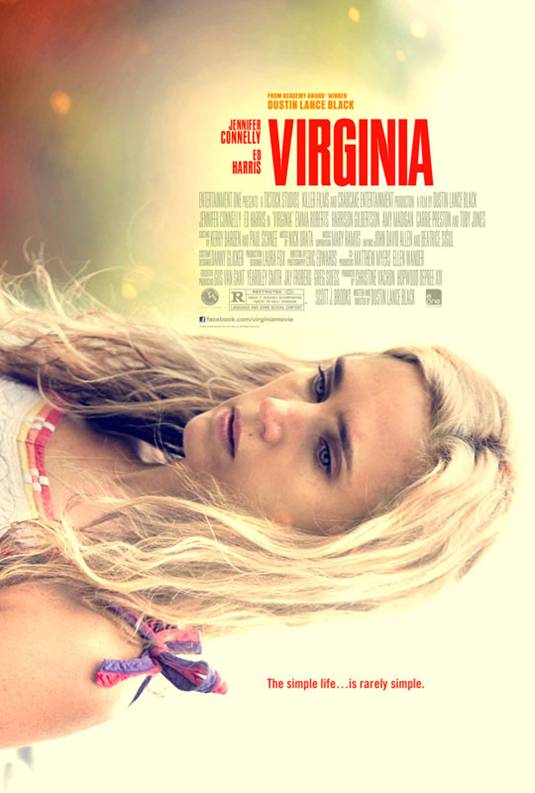 Synopsis:
Written and directed by Dustin Lance Black (MILK), VIRGINIA stars Jennifer Connelly in the title role as a beautiful yet unhinged single mother who struggles to raise her son Emmett (Harrison Gilbertson) while dreaming of escaping her small Southern boardwalk town. Her long time affair with the very married, Mormon Sheriff Richard Tipton (Ed Harris) is thrown into question when he decides to run for public office. Things are further complicated when Emmett begins a romantic relationship with Tipton's daughter (Emma Roberts). Virginia and the town–populated by Amy Madigan, Toby Jones, Yeardley Smith–are full of secrets and everyone knows Virginia can only keep things together for so long. VIRGINIA is a funny, touching drama that looks at the American Dream and what it takes to keep it together.