Movie News
Jennifer Lawrence and Max Thieriot in House at the End of the Street Horror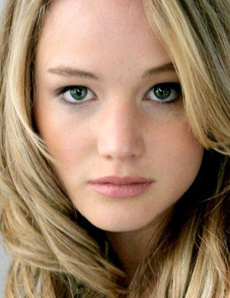 Hey, horror fans! Mark Tonderai's horror thriller House at the End of the Street is coming! They already describe this project as something that's "looking to be to Psycho what Disturbia was to Rear Window."
And Jennifer Lawrence and Max Thieriot have signed on to star in it! They could be just the perfect couple on a big screen, don't you think?
Of course, Lawrence and Thieriot will play the lead roles in this one. Lawrence will play the role of a teen girl who "along with her mother move into a new home in a new town that happens to be right across the street from where a double murder occurred" while Thieriot is "the sole survivor of the massacre and the story becomes complicated when Lawrence and Thieriot befriend each other."
At this moment we have information that Aaron Ryder, Peter Block and Tim Williams are producing, along with Hal Lieberman and Jonathan Mostow, while David Loucka wrote the script based on a story by Mostow.
The project will begin production mid-July in Ottawa.
Jennifer Lawrence is best known for her performance in the indie drama Winter's Bone, while Max Thieriot can next be seen in Wes Craven's fall release My Soul to Take.
We'll keep an eye on Tonderai's House at the End of the Street horror, make sure you stay tuned!