Movie News
Jennifer Lawrence as Mystique in X-Men: First Class
Winter's Bone star
Jennifer Lawrence
has been cast as Mystique in 20th Century Fox's
X-Men: First Class
.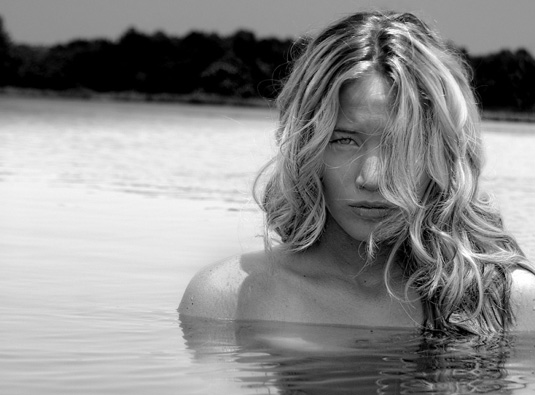 This means that 19-year-old Lawrence will step into the role that Rebecca Romijn played in the first three X-Men movies. In addition to that, it looks that all previously rumored cast:
Alice Eve, Caleb Landry Jones
and
Aaron Johnson
are still in the game!
X-Men: First Class
following the classic Marvel mythology, charts the epic beginning of the X-Men saga. Before Charles Xavier and Erik Lensherr took the names Professor X and Magneto, they were two young men discovering their powers for the first time. Before they were archenemies, they were closest of friends, working together, with other Mutants (some familiar, some new), to stop the greatest threat the world has ever known. In the process, a rift between them opened, which began the eternal war between Magneto's Brotherhood and Professor X's X-Men. By now, we already know that
James McAvoy
will portray Charles Xavier or Professor X, while
Michael Fassbender
is playing Eric Lensherr a.k.a Magneto.
Nicholas Hoult
has been cast as Dr. Henry Philip "Hank" McCoy or Beast,
Lucas Till
is Havok,
Kevin Bacon
is in talks to play an unspecified villain,
Alice Eve
was in talks to play Emma Frost, and
Aaron Johnson
is rumored to star as Scorr Summers – Cyclops. As for Jennifer Lawrence and her character, let us remind you that Mystique is a shapeshifter who can mimic other people, though she cannot replicate superpowers. In comics lore, she was revealed to be the mother of X-Man Nightcrawler. With every new
X-Men: First Class
update we'll be back, stay tuned!