Movie News
Jessica Biel Eyes One Of The Two Lead Female Roles in Total Recall Remake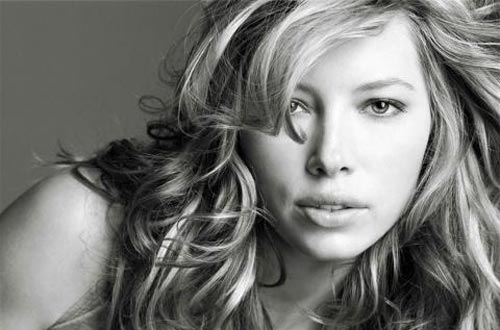 Total Recall remake is coming, and we're happy to update our previous reports with the latest news that goes like this – Jessica Biel has been offered the role in the upcoming Len Wiseman's project that already has Colin Farrell on board. At this moment it's still unclear which role she would play, but there's a chance she's going to play character named Lori, after all.
At least that's what we had a chance to hear from Variety. The two roles in the original, Lori and Melina, were played by Sharon Stone and Rachel Ticotin respectively. Now, we have even three actresses circling out for the roles in this reboot – Eva Mendes, Diane Kruger and Kate Bosworth.
At first moment "there was early buzz that Biel was going for the role of Melina, but sources say there's a chance she's vying to play Lori." The rest of the cast will include Colin Farrell, who will be stepping into the Schwarzenegger role while Bryan Cranston is attached to play the villain.
The original Paul Verhoeven's 1990 movie, with Arnold Schwarzenegger in the leading role, followed Douglas Quaid, a man who believes he is a secret agent on a Martian colony. This time, according to producer Neil Moretz, we'll have a chance to watch "…a big movie. I think the world that Len Wiseman is creating is incredible. It's a real world, a real future world, where the cities have just gotten so overcrowded that the cities are just built up, up, up, up.
It's just everything I see on the movie, every pre-vis I see on the movie, every conceptual drawing on this movie that I see just makes me more and more excited. We're playing it like a real world, but there's all these technological advancements to the real world, and it's just really, it's cool. It's an awesome movie. I'm dying – as a fan of movies, more than anything, it's a movie that I'm just dying to see."
He also added that a movie will have a "great twist" or if you prefer his earlier explanation: "instead of it being a spaceship that takes us to another planet, there's something that takes us from one side of the planet to another that's really interesting. It's closer to the book [Philip K Dick's story 'We Can Remember It for You Wholesale], the big difference is we don't go to space."
Total Recall remake will begin shooting in Toronto on May 15 this year. Let us know what you think about Jessica Biel's involvement in this project, and stay tuned!