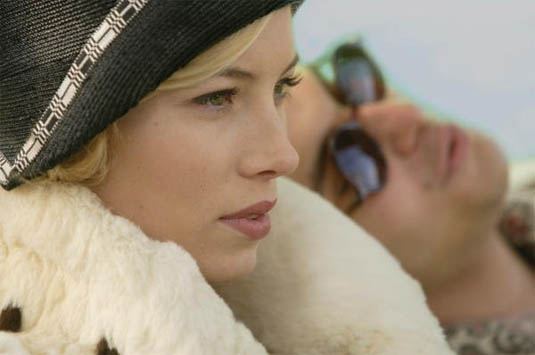 "Easy Virtue" is based on Noel Coward's play of the same name, and it tells the story of a sexy and glamorous American woman, Larita (Jessica Biel), whose sudden marriage to Englishman John Whittaker (Ben Barnes) stuns his family.
The couple return to England to face his unapproving family, including his parents, Mr. and Mrs. John Whittaker, played by Colin Firth and Kristin Scott Thomas. Check out the brand new trailer for the movie.
"Easy Virtue" from director Stephan Elliott had its premiere last year but will be shown on April 22, 2009 at Tribeca Film Festival.