Movie News
Jessica Brown-Findlay First Choice For Female Lead In CAPTAIN AMERICA: THE WINTER SOLDIER?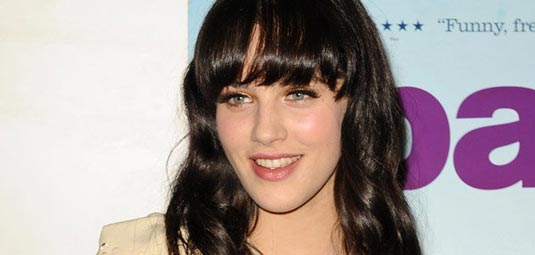 Even with various shooting locations already reserved for early next year, Marvel's upcoming Captain America sequel,
The Winter Soldier
is still in the casting loop, at least for the media. And long before actor
Frank Grillo
surfaced as a new potential cast addition, a shortlist was made for the sequel's female lead, in which five actresses – Mother of Dragons… I mean,
Emilia Clarke
,
Jessica Brown Findlay
,
Teresa Palmer
,
Imogen Poots
and
Alison Brie
– all of them were runners up. However, according to the Daily Express, Jessica Brown-Findlay is the "front-runner" for the role believed to be Sharon Carter. Weeks after the aforementioned shortlist hit the internet, reliable sources had reported that Marvel and directors' duo Joe and Anthony Russo were strongly considering
Mary Elizabeth Winstead
, but the actress has since rebutted the so-called rumor on her Twitter account, as expected. It is necessary to mention that, in case the Daily Express isn't reporting the shortlist a little late to the game and playing favorites, then it seems that Brown-Findlay will snatch it. Described as a political thriller, Marvel Studios' Captain America: The Winter Soldier will pick-up where this summer's blockbusting film The Avengers leaves off, as Steve Rogers continues his affiliation with Nick Fury and the peacekeeping organization S.H.I.E.L.D., and struggles to embrace his role in the modern world. Starring
Chris Evans
,
Anthony Mackie
,
Sebastian Stan
,
Scarlett Johansson
and
Samuel L. Jackson
and directed by
Joe Russo
&
Anthony Russo
from a screenplay by Christopher Markus & Stephen McFeely, Captain America: The Winter Soldier is based on the ever-popular Marvel comic book series "Captain America" first published in 1941 and a comics institution ever since. Distributed by Walt Disney Studios Motion Pictures, Captain America: The Winter Soldier is set for release on April 4th, 2014.