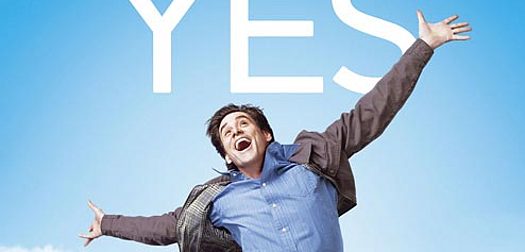 The teaser trailer for the upcoming Jim Carrey's comedy "Yes Man" directed by Peyton Reed has been released.
Jim Carrey stars as Carl Allen, a man who signs up for a self-help program based on one simple principle: say yes to everything…and anything (based on the memoir by Danny Wallace). At first, unleashing the power of "yes" transforms Carl's life in amazing and unexpected ways, but he soon discovers that opening up his life to endless possibilities can have its drawbacks.
"Yes Man", also starring Zooey Deschanel, Danny Masterson, Terence Stamp, Bradley Cooper will hit theaters on December 19th, 2008.
[flv width="480″ height="224″]http://media.kino-govno.com/trailers/yesman/yesman_teaser_640.flv[/flv]