Movie News
Joe Eszterhas Basic Instinct Scribe to Write New Erotic Thriller Lust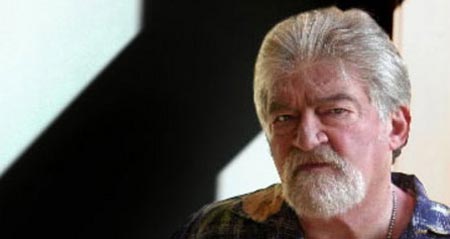 Erotic thriller, I know why you're here! So, let's start. Joe Eszterhas, man behind Basic Instinct, Flashdance, Jagged Edge, Sliver and Showgirls has new erotic thriller called Lust and of course, we're here to share some interesting details about the whole thing!
First of all, let us report that Scott Steindorff (The Lincoln Lawyer) is in charge for the producing part, and for more details, check out the rest of the report.
So, Lust centers on "…a 30-year old beauty who is married and in love with an older Miami-based fashion magazine publisher, only to be seduced by a younger charming playboy on a business trip in Los Angeles.
The playboy has a Russian assistant who is in love with him, and in this twisted jealous love triangle, secretly videotapes him and his new lover having sex to show it to her husband. The consequences of the woman's impulsive, escapade unravel into a high suspense thriller promising plenty of steamy sex scenes, set against the backdrop of the high-stakes world of real estate brokering in Miami."
Or, as producer Scott Steindorff explained:
"There are a lot twists and turns that only Joe Eszterhas can do. There's reason why he was the top writer for many years: the guy knows how to write. And there hasn't been a great sexual thriller since 'Unfaithful' in 2002."
By the way, Steindorff currently plans to independently finance the $30 million project through a private equity, and, according to the latest reports, they will begin looking for a cast and director next week in order to shop the project at Cannes next month.
For more updates on Lust, stay with us!