Movie News
Joe Wright to Direct THE OCEAN AT THE END OF THE LANE by Neil Gaiman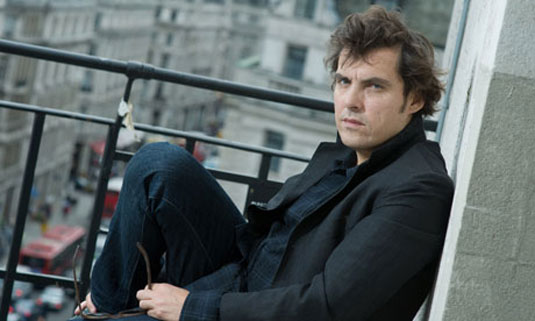 I'm a big fan of Neil Gaiman's work, especially Stardust, and it's always nice to hear when one of his stories or books gets picked up for a feature film adaptation. Why am I bringing this up? Well, Focus Features has teamed up with Tom Hanks and his Playtone production company to bring Gaiman's most recent book, The Ocean at the End of the Lane, to the big screen. They've hired Atonement director Joe Wright to helm it, which is a pretty awesome choice. You probably aren't familiar with the book yet because it doesn't even come out until June this year, but:
"it's about memory and magic and survival, about the power of stories and the darkness inside each of us. The narrator describes a tale that begins when he was seven and a lodger stole the family's car and committed suicide in it, stirring up ancient powers best left undisturbed. Creatures from beyond the world are on the loose, and it will take everything our narrator has just to stay alive: there is primal horror here, and a menace unleashed — within his family, and from the forces that have gathered to destroy it. His only defense is three women, on a ramshackle farm at the end of the lane. The youngest of them claims that her duckpond is an ocean. The oldest can remember the Big Bang."
This sounds like a great story that will make for a great movie, especially with the talent they have involved with bringing it to life on the big screen. Throw in Robert De Niro dancing in a dress, then shut up and take my money! I'm really looking forward to seeing how this turns out, how 'bout you?
Source: Deadline