Movie News
John Collee to Adapt THE SECRET JOURNEYS OF JACK LONDON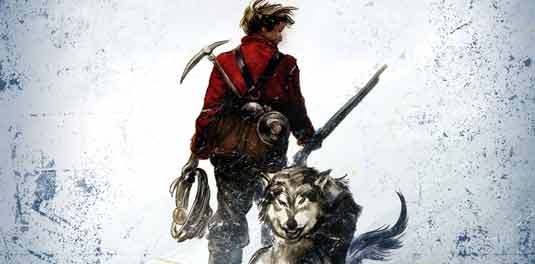 I guess we were all a little worried about this project. After all, last year we learned that guys from Fox 2000 had acquired the rights to The Secret Journeys of Jack London, but nothing spectacular since then.
Today, we finally have something new to share with you, because, it looks that John Collee will adapt the whole thing for a big screen!
So, the good news is that we have such a great guy, after all, Collee is the man responsible for Master and Commander: Far Side of the World, and we have no doubts that he will make 'Jack London' look good.
The novels written by Christopher Golden and Tim Lebbon center on a young Jack London in the Yukon at the end of the 19th century, where "he faces obstacles such as raging rivers, dog-sled races and villainous prospectors, while discovering something much more sinister and mysterious waiting for him deep within the frozen woods."
If that's not enough for you, here's the official description of the first novel – The Wild: "The world knows Jack London as a writer who lived his own thrilling, real-life adventures. But there are parts of his life that have remained hidden for many years, things even he couldn't set down in writing. Terrifying, mysterious, bizarre, and magical – these are the Secret Journeys of Jack London.
We meet Jack at age seventeen, following thousands of men and women into the Yukon Territory in search of gold. For Jack, the journey holds the promise of another kind of fortune: challenge and adventure.
But what he finds in the wild north is something far more sinister than he could have ever imagined: kidnapping and slavery, the murderous nature of desperate men, and, amidst it all, supernatural beasts of the wilderness that prey upon the weakness in men's hearts. Jack's survival will depend on his ability to quell the demons within himself as much as those without."
So, what do you think about this? Let us know and stay tuned!