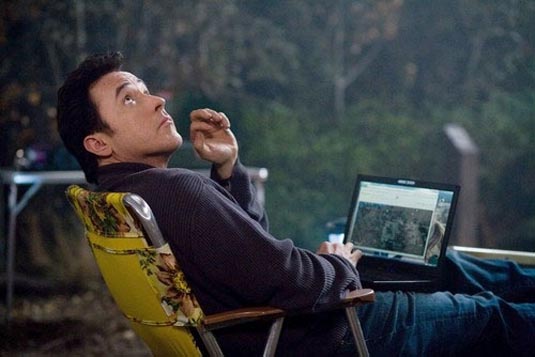 A teaser trailer for the upcoming Roland Emmerich's "2012" has already been released in November 2008. Today we have the first official photo of John Cusack from the movie.
"2012″ is directed and co-written by German filmmaker Roland Emmerich ("Godzilla," "The Patriot," "The Day After Tomorrow," "Stargate," "Independence Day," "10,000 B.C.") It was also co-written by Harald Kloser ("The Day After Tomorrow," "10,000 B.C." "The Thirteenth Floor," "Alien vs Predator")
The film also stars Amanda Peet, Chiwetel Ejiofor, Danny Glover, Thandie Newton, Oliver Platt, Thomas McCarthy, Woody Harrelson, Chin Han, Morgan Lily and Beatrice Rosen.
"2012″ comes to theaters on July 10, 2009.