Movie News
Johnny Depp and Gore Verbinski Reteam on RANGO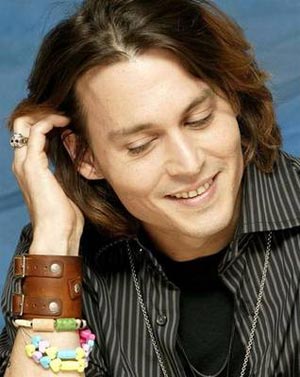 Johnny Depp is reteaming with "Pirates of the Caribbean" trilogy director Gore Verbinski for "Rango," an animated feature for Paramount.
The Paramount movie is about a household pet (Depp) that goes on an adventure to discover its true self. And while that may seem thuddingly generic and been-there-done-that, we're trusting that Depp and Verbinski will bring a fresh approach to this material. And hiring John Logan to write the script isn't a bad start.
Last time Depp lent his voice for an animated character was for clay-animated movie "Corpse Bride" back in 2005
John Logan (The Aviator) has written the script from an idea hatched by Verbinski. Verbinski will work with Industrial Light & Magic on the animation.
Rango aims to use cutting-edge animation techniques that "will allow us to capture and translate every aspect of Johnny's performance, using it to drive the computer-generated character in a way that has yet to be seen in an animated feature," Verbinski said.
Depp is set to start working on the film in January. Verbinski will direct the project as he continues to develop an adaptation of the Take-Two video game "BioShock" for Universal.