Movie News
Johnny Depp won't be Starring in THE GRAND BUDAPEST HOTEL
Earlier this summer rumors were swirling that Johnny Depp would be starring in Wes Anderson's next movie, The Grand Budapest Hotel. But it turns out that won't be the case. The Texan filmmaker explained to The Huffington Post:
You know, the internet has a way of announcing things on its own. You will find that even though I'm very aware of the cast that has been announced on its own devices, you'll never find me saying who's in the movie. Or, as far as I know, anybody else. I really don't know where it all comes from. In fact, Johnny is somebody who I would love to work with at some point, but he's not going to be in this movie. But I actually have not put the cast out — I have not announced the cast. We have quite a great cast.
The frequent collaborator of Tim Burton, Depp would likely jump into Anderson's film after wrapping The Lone Ranger. However, Anderson apparently hasn't booked him into his own Grand Budapest Hotel, which is about to begin filming in Germany, and we already learned that Bill Murray and Angela Lansbury (in a minor role) are part of the new ensemble. Director stated:
That's true. That's true. Bill is in it. Bill is in it.
Not much is known about plot details. He said nothing but,
It's 'Euro'. That's about all I've been saying.
Anderson's previous collaborators Edward Norton, Jeff Goldblum, Adrien Brody, Willem Dafoe and Owen Wilson are still among other rumored actors mentioned for the Euro-set film. The movie gears up to start lensing in Germany this December. Stay tuned.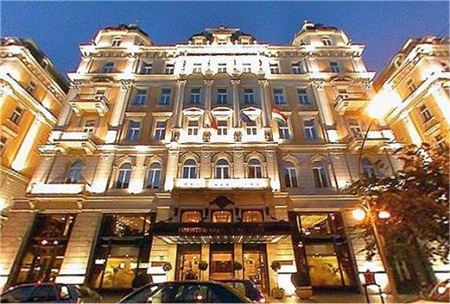 Grand Budapest Hotel