Movie News
Jon Chu is Directing the G.I. Joe Sequel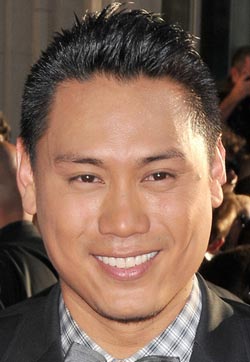 And the winner is… Jon Chu! Yes, you already know that we're here to continue our little chat about the upcoming sequel to G. I. Joe: The Rise Of Cobra. Chu, together with F. Gary Gray (Law Abiding Citizen) and Jaume Collet-Serra (Unknown) were the leading candidates to direct the sequel, and now it looks that it's going to be Chu.
It's too early to talk about some details, but according to the latest reports some of the cast from the first G.I. Joe might not return.
There are also rumors that Sienna Miller (Baroness) and Joseph Gordon-Levitt (Cobra Commander) as two that might not be back. But, let's repeat it once again – these are just the rumors.
But what's interesting is that Chu is definitely a big fan of the whole thing. In an interview with MTV, he explained:
"Joe' is something I've loved since I was a kid. I still think there's a movie out there that can be done for the real 'Joe' fans, the one we've been waiting for that hasn't been done before."
In another interview with guys from MovieWeb, Chu said:
"Joe, to me, is iconic. It is as American as Coke and the Boy Scouts. To have that kind of history in a brand is so rare these days. And that is so powerful. So you can't treat Joe like its just another action movie. You can't treat Joe as just another petty commercial movie. Joe has history. Joe has always been a part of what America is, and now the world. What it means to be a leader and a hero.
For me, it is about the fun stuff like Storm Shadow and Snake Eyes, and all the gadgets. All of that stuff. But it has heart. Its heart is what America, and what heroes and leaders around the world, strive to be. I think that is what the brand needs. It needs the respect to be treated in that way."
He also added: "…the one thing I felt was missing from the last Joe movie was the power of the punch. You want Joe to be tough. They are fun, but they are tough. I feel that you don't want to make Joe too kidsie. That is one of the issues they are having. But yeah, I would have so much fun. There are so many cool characters to play with."
At the end of this report, let me remind you that Chu will direct the sequel from a script by Rhett Reese and Paul Wernick (Zombieland).
It definitely sounds that Chu wants to bring both the heart and the punch back to this franchise, and that's why we'll keep an eye on his work. Make sure you stay tuned!