Movie News
Joseph Kosinski To Direct THE TWILIGHT ZONE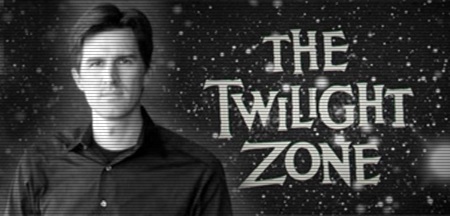 Warner Bros. and Leonardo DiCaprio's Appian Way are slowly moving forward with a new Twilight Zone movie.
It took them almost two years after hiring Sherlock Holmes writer Anthony Peckham to pen a script based on the iconic TV series.
In that time Matt Reeves had dropped the project to go to direct the sequel Dawn of the Planet of the Apes instead. Now comes word that Oblivion and Tron: Legacy's director Joseph Kosinski travels to The Twilight Zone.
They are basically redeveloping the script to fit Kosinski's sensibilities. Sadly, there are no plot details yet, but back in the day it was said the movie would forgo the anthology format of the original show and 1983 movie.
We will keep you updated as more information becomes available.
Rod Serling created an anthology TV series in 1959, which featured a number of sci-fi-themed and paranormal story lines each week. The series was often directed with great artistry, but it was primarily a writer's show. The series was revived in 1985 and 2002, along with the 1983 movie starring Dan Aykroyd and Albert Brooks.
My big question here is: who'll be the narrator/host?