Movie News
Josh Hutcherson and Liam Hemsworth In The Hunger Games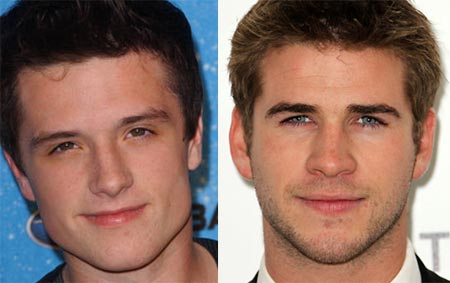 Liam Hemsworth and Josh Hutcherson are officially on board for the upcoming Gary Ross' adaptation of Suzanne Collins' The Hunger Games that we already wrote (so much) about.
So, by now we already know that Jennifer Lawrence will play the lead role of Katniss Everdeen, and today we learned that Hemsworth will star as Gale Hawthorne, while Hutcherson is going to be Peeta Mellark.
And here's a little description of the characters. Peeta accompanies heroine Katniss Everdeen into the 74th annual Hunger Games as the male tribute chosen from their native District 12, the most remote and marginalized district of all the subjugated districts of Panem. At the outset of the Games, Peeta publicly confesses his longtime feelings for Katniss, setting up one of the most fascinating fictional rapports of all time with his supposed arena rival.
On the other hand, though Katniss and Gale have never had a romantic relationship, they share a transcendent bond, often of few words. When Katniss volunteers to participate in the 74th Annual Hunger Games in her younger sister's stead, they both presume that bond will carry her far through the horrors she will face in the arena, and they each silently hope they'll be reunited in safety on the other side of the ordeal.
I'm sure you all remember that The Hunger Games chronicles a dystopic Capitol which requires its twelve subjugated districts to pay tribute in the form of a teenage boy and girl, forced to participate in the annual "Hunger Games," a fight-to-the-death live televised event. Katniss Everdeen's little sister is chosen in the lottery to participate and Katniss volunteers to take her place.
Although persevering through hardship is commonplace for Katniss, she must start making choices that weigh survival against humanity and life against love in order to win the games and return home.
The Hunger Games novel has been on the New York Times best seller list for over 100 consecutive weeks. Foreign rights for the book, published by Scholastic have been sold in 41 countries.
Ross' upcoming movie will be produced by Nina Jacobson's Color Force in tandem with producer Jon Kilik.
Lionsgate will release The Hunger Games on March 23, 2012.