Movie News
Josh Hutcherson as Peeta Mellark in The Hunger Games?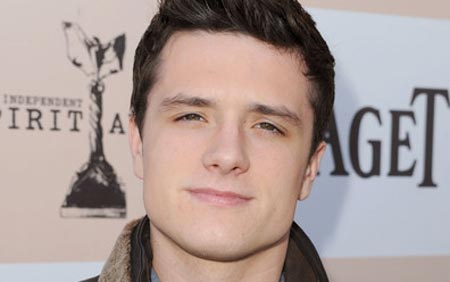 We're all occupied with the upcoming Gary Ross' film adaptation of Suzanne Collins' book The Hunger Games, so almost every day we have something interesting to share about this project.
By now you already know that Jennifer Lawrence is the frontrunner for the leading female character – Katniss, but we also had a little chat about the other big part of this movie – the role of Katniss' male counterpart, Peeta.
Today, we're here to update the whole thing, because, it looks that Josh Hutcherson, The Kids Are Allright star, is very much interested in this role!
That's exactly what this young actor shared with all of us in an interview with EW, saying: "I love Peeta. The character is so much who I am – self deprecating, a people person. And he'd be such a great character to play! Like in the third book? Oh my God."
Of course, that means he has met with director Gary Ross and that he really wants that part.
But let's repeat the description of The Hunger Games once again:
"In a not-too-distant future, the United States of America has collapsed, weakened by drought, fire, famine, and war, to be replaced by Panem, a country divided into the Capitol and 12 districts. Each year, two young representatives from each district are selected by lottery to participate in The Hunger Games.
Part entertainment, part brutal intimidation of the subjugated districts, the televised games are broadcasted throughout Panem as the 24 participants are forced to eliminate their competitors, literally, with all citizens required to watch. When 16-year-old Katniss' young sister, Prim, is selected as the mining district's female representative, Katniss volunteers to take her place. She and her male counterpart, Peeta, the son of the town baker who seems to have all the fighting skills of a lump of bread dough, will be pitted against bigger, stronger representatives who have trained for this their whole lives."
Should we blame him for interest in this kind of role? Guess not… He looks like the perfect choice.
We'll keep an eye on The Hunger Games cast, so make sure you stay tuned!