Movie News
Josh Radnor and Elizabeth Olsen are Joining for Liberal Arts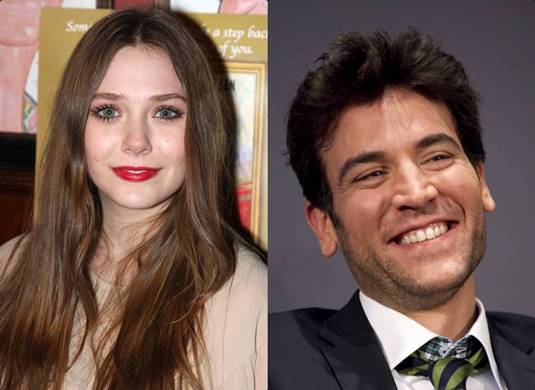 Josh Radnor and Elizabeth Olsen, are teaming for Liberal Arts. Radnor will direct and star opposite Olsen from a script he wrote.
For Josh Radnor of How I Met Your Mother renown and Elizabeth Olsen, the younger sister of billionaire twins Mary-Kate and Ashley, getting to the next level of fame looks like blossom to be the best.
Newly arrived their respective hits at Sundance; Radnor for HappyThankYouMorePlease and Olsen for Martha Marcy May Marlene, the duo is joining forces for the coming-of-age feature Liberal Arts.
Written by Radnor, the dramedy centers on a 35-year-old man, played by Radnor, who still longing for the life of a college student, and must come to terms with the responsibilities of maturity.
Olsen will play a 19-year-old college student who falls for Radnor's character over their shared love of music and literature, but their age difference starts to get in the way as Radnor's character move faraway from a pleasure-seeking way of life. And there's no word on how it all ends up.
Speaking of Olsen, she will finish shooting Red Lights in Barcelona alongside Robert De Niro and Sigourney Weaver and then moving back to get started on Liberal Arts.
Tom Sawyer Entertainment, which was behind HappyThankYouMorePlease, and BCDF Pictures are producing. BCDF is also financing.
Shooting is scheduled to begin this spring when wonderboy Radnor's on break from How I Met Your Mother.
Seriously, what could go wrong?