Movie News
Joss Whedon On A Potential FIREFLY Return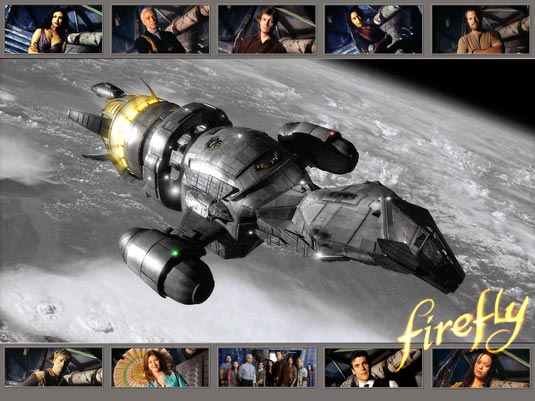 He sure is busy with The Avengers sequel and other Marvel Cinematic Universe properties, but Capt. Mal Reynolds, Zoe and the rest of the Firefly crew will always have a special place in Joss Whedon's heart. The director says he'd love to return to that world after he's finished with The Avengers 2. Speaking to the Toronto Sun, the director stated that he'll never let hopes of a Firefly resurrection die.
"I'll never really accept it," Whedon said. "And I always, in the back of my head, think, 'What if I could get the old gang back together?'"
In regards to getting the Firefly cast back together, Whedon said:
"Well, you know, it's something I would love to do. When I made Serenity, I said here's one thing I'll never do again – a movie based on something that some people know about and some people don't, with tons of characters who all know each other and who you have to introduce. And then my second movie was The Avengers." "Part of me is like, 'God, it would be great when I finish Avengers 2 to do that,' "
Whedon said in regards to revisiting the Firefly universe. I think most people would prefer that Whedon stuck around the MCU beyond Avengers 2, maybe for life in a similar-to-George Lucas role, lest there's an unlikely disaster with the second cinematic gathering of Earth's Mightiest Heroes, and my spider-sense is telling me that Marvel feels the same way. But, maybe Whedon will just need a little break after all the superhero theatrics and will look to something else, and it just might be a certain renegade spaceship crew.
"I suspect very strongly that after Avengers 2 the next thing I do will be a one-man show. Possibly one monkey."