Movie Posters
Joss Whedon's MUCH ADO ABOUT NOTHING Reveals Promo Poster!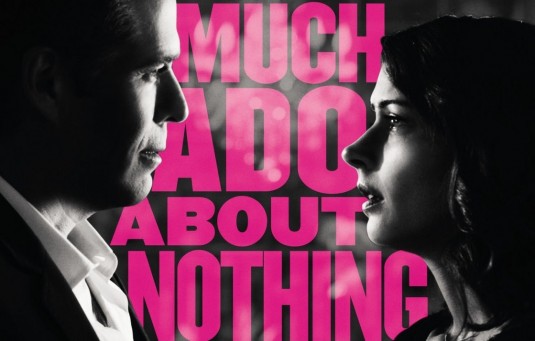 Everyone should see this movie. Just a quote from this completely new poster for the upcoming romantic comedy Much Ado About Nothing. In case you're not so familiar with this fresh project, I will first inform you that we're actually talking about a modern version of Shakespeare's classic comedy which comes from director Joss Whedon, and for more details & better look at this promo poster – make sure you check out the rest of this report.
Whedon's movie stars Fran Kranz as Claudio and Alexis Denisof as Benedick, who have just returned home to Messina after a successful campaign abroad. When Claudio announces his adoration for the lovely Hero, (daughter of Messina's governor Leonato), the acid-tongued Benedick teases him mercilessly.
Benedick's scorn for love is matched by that of his long-time nemesis and verbal sparring partner Beatrice, Leonato's niece. As the lovestruck Claudio and Hero make plans to marry, Benedick and Beatrice resume the merry war of insults they have long waged.
Yet there are many who believe that for all their antagonism – or even because of it – this pair of incessantly sniping cynics is surely meant to be a couple. As matchmaking schemes are put into play and disguises are donned, loathing and love soon prove to be close cousins. The rest of the cast includes Clark Gregg as Leonato, Amy Acker as his niece Beatrice and Jillian Morgese as Hero, and as we previously reported, Much Ado About Nothing is set to open in limited theaters on June 7th, 2013.