Movie News
Juan Antonio Bayona to direct Twilight: Eclipse?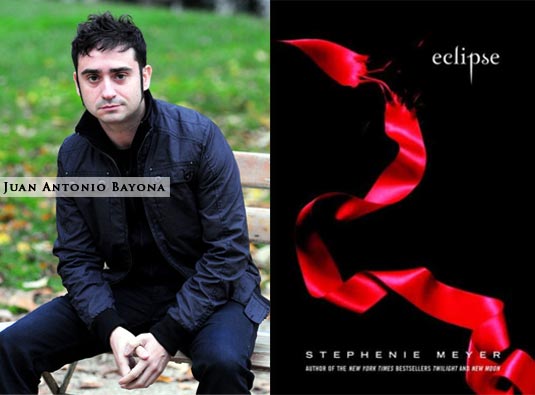 Word going around
last week
was that
Drew Barrymore, James Mangold
and
Paul Weitz
were al in consideration to direct
Eclipse
. Now that may turn out to be false as well. According to The Hollywood Reporter,
Guillermo del Toro
protege
Juan Antonio Bayona
, director of the acclaimed Spanish-lanague horror film "
The Orphanage
", is one of the finalists for the gig.
Summit Entertainment
declined to comment about Bayona directing the film, with a rep adding that the studio is still looking at several candidates to helm the project. The second movie in the Twilight saga,
"New Moon
," will begin production this year with
Chris Weitz
at the helm. In "New Moon," Edward leaves Bella, sending Bella into a depression and a friendship with a werewolf. In the third book, "Eclipse," that relationship triangle evolves, while evil empires begin to pursue Bella. [source:
THR
]