Movie News
Judi Dench To Star In PHILOMENA, Steve Coogan To Join Her!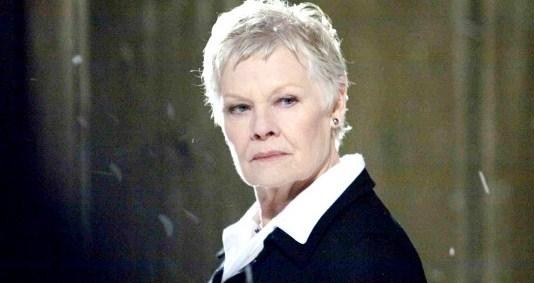 Philomena is an upcoming Stephen Frears' movie which will have quite interesting cast on board. Legendary Judi Dench and Steve Coogan are already set to star in this heart-breaking yet ultimately redemptive story, which is actually an adaptation of Martin Sixsmith book titled The Lost Child of Philomena Lee: A Mother, Her Son and a 50 Year Search. The movie will tell us the true story of on an Irish woman seeking the illegitimate son she was forced to put up for adoption in the U.S. Dench is on board to star as the titular Philomena Lee, while Coogan will star as a character named Sixsmith. This probably means nothing to you right now, but make sure you read the official description of the book for more details:
When she fell pregnant as a teenager in Ireland in 1952, Philomena Lee was sent to the convent of Roscrea, Co. Limerick, to be looked after as a fallen woman' and at the age of three her baby was whisked away and sold' to America for adoption. Coerced into signing a document promising Never to Seek to Know' what the Church did with him, she never saw him again. She would spend the next fifty years searching for her son, unaware that he spent his life searching for her. Philomena's son, renamed Michael Hess, grew up to be a top lawyer and then a Republican politician in the first Bush administration. But he was also gay and in 1980s Washington being out and proud was not an option. He not only had to conceal not only his sexuality, but, eventually, the fact that he had AIDs. With little time left, he returned to Ireland and the convent in which he was born to plead with the nuns to tell him who his mother was, so that he might see her before he died. They refused.
At the end we should also mention that Coogan also stands behind the script, which he co-wrote together with Jeff Pope. Philomena should start shooting this November.