Movie News
Julianne Moore in Talks to Take Mother Role in CARRIE Remake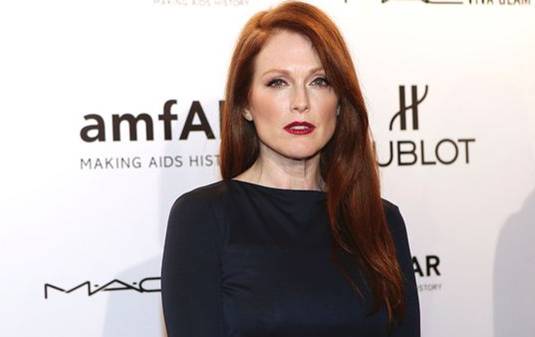 No longer a rumor, it's a fact:
Julianne Moore
is in talks to take on the role of Margaret White, the insane mother in the
Kimberly Peirce
(Boys Don't Cry) directed remake of Stephen King's
Carrie
.
Chloe Moretz
took on the titular role of the high school student pushed to the edge in the adaptation of King's best-selling novel. Jodi Foster was also being eyed for the unstable mother role, but Columbia Pictures is speaking closely with Moore about taking on the role.
Robert Aguirre-Sacasa
(co-producer and writer of Glee) is scripting a version that is more faithful to the book. The film is set for a March 13th, 2013 release. Four-time Academy Award nominee Moore has been cast as former Alaska governor Sarah Palin in HBO's upcoming film, Game Change. In case you've forgotten what was going on, here's the synopsis for Stephen King's Carrie:
Stephen King's legendary debut, about a teenage outcast and the revenge she enacts on her classmates. Carrie White may have been unfashionable and unpopular, but she had a gift. Carrie could make things move by concentrating on them. A candle would fall. A door would lock. This was her power and her sin. Then, an act of kindness, as spontaneous as the vicious taunts of her classmates, offered Carrie a chance to be a normal and go to her senior prom. But another act–of ferocious cruelty–turned her gift into a weapon of horror and destruction that her classmates would never forget.