Movie News
Kate Beckinsale alongside Colin Farrell in the Sony Pictures Remake Total Recall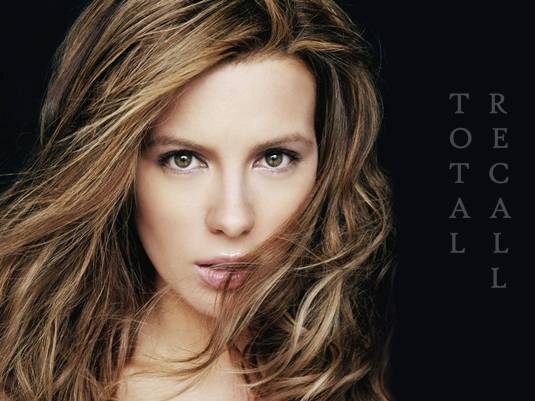 It appears that could become quite a crowded cast list for the female lead in the Total Recall remake. Kate Beckinsale was offered a role of Lori opposite Colin Farrell — next to her, Diane Kruger and Jessica Biel have read for the role of Lori too. Although she was not considered ever since this is not surprising because Beckinsale is married to director Len Wiseman.
If Sony Pictures takes Beckinsale, Biel may be able to retain the role of Melina — according to an earlier report the role seems to be reserved for her. Despite that, more recently, Rosario Dawson and Eva Mendes have both expressed interest and are serious contenders for the role as well. No wonder there's so much interest, because, Sharon Stone became famous as Schwarzenegger's wife in the 1990 original film – Rachel Ticotin played Melina.
The situation  seems isn't on the ice with the men's role – along Farell as Douglas Quaid, Bryan Cranston was  confirmed to play a villain Vilos Cohaagen in the Total Recall remake.
Besides, changes are likely to occur in the script. We had memory chip implanted in brain of the hero and his journey to Mars to find the man responsible for what happened to him. The new story involves states with intriguing titles: Euroamerica and New Shanghai, and Douglas Quaid is a factory worker who begins to believe that he is the spy, but doesn't know whose side. Cohageen, played by Cranston, is a Euroamerica leader, who, under the pretext of protecting his people, secretly preparing the invasion of New Shanghai.
Beckinsale and Wiseman previously collaborated on the Underworld franchise. Speaking of Underworld, production of Underworld 4, in which Kate Beckinsale will return as vampire warrior Selene, has been delayed and the release has been pushed back to January 20, 2012. The movie Underworld 4 will be officially titled Underworld 4 New Dawn.
Do you think Wiseman has a lot to make up for after Live Free or Die Hard?
Join us on Facebook.
[youtube]http://www.youtube.com/watch?v=WFMLGEHdIjE[/youtube]
Total Recall Trailer 1990