Movie News
Kate Bosworth, Diane Kruger, Eva Mendes Reading the Role of Lori in Total Recall Remake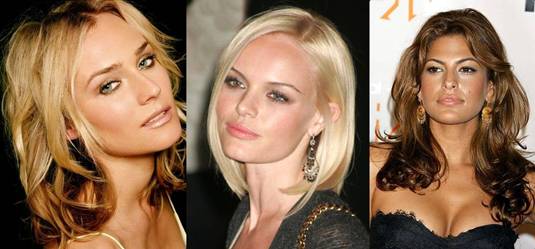 Diane Kruger
and
Kate Bosworth
have read for the role of
Lori
;
Paula Patton, Jessica Biel,
and
Eva Green
have read for
Melina
, and
Eva Mendes
has read for both roles in
Len Wiseman
's remake of
Total Recall
.
Colin Farrell
is starring in the role originated by
Arnold Schwarzenegger
who started out the 1990
Paul Verhoeven
-helmed original. His wife Lori was played in the original film by
Sharon Stone
that really launched her star. Martian freedom fighter Melina was originally played by
Rachel Ticotin
— the woman who helps the protagonist get to the bottom of the futuristic scandal on Mars.
Colin Farrell
landed the lead role a few months before over the likes of
Tom Hardy
and
Michael Fassbender
, but there hasn't been the zeitgeist movement on the film since then, despite the film's been binding towards its May start date and landed a key 2012 summer release, where it's currently set to go opposite  
The Bourne Legacy.
While most of the actors involved have done good work in the past, especially Kruger (
Inglourious Basterds
) and Green (
Perfect Sense
), there's something of a lack of imagination at work here. Especially Kruger
and Bosworth (
Little Birds
) seem to be the answer to the question of which female thespian looks most like Sharon Stone 20 years ago. More news will come sooner rather than later as to who's landed the roles, but most are unattached to other projects, except  of Green, who starts filming on
Tim Burton
's
Dark Shadows
shortly, which might well put her out of the way. Total Recall will hit theaters on August 3rd, 2012. Do you think any of these actresses would be better than the others? And how do you think this remake will influence on Colin Farrel's future status?
Total Recall, 1990 Poster
Source:
Deadline