Movie News
Katie Jarvis in The Girl With the Dragon Tattoo?
David Fincher's US adaptation of Stieg Larsson's The Girl With the Dragon Tattoo is definitely something that we're all quite excited about, right?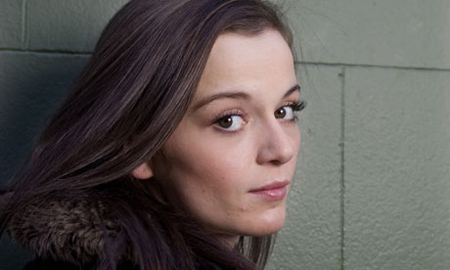 One of the biggest questions when it comes to this project still is, who will have an honor to portray that unique leading character Lisbeth Salander? No answer on that at this moment, but we're here today to add Katie Jarvis to the previously reported final shortlist. Remember that name, because this girl could easily become our new heroine in a story that goes like this: "Forty years ago, Harriet Vanger disappeared from a family gathering on the island owned and inhabited by the powerful Vanger clan. Her body was never found, yet her beloved uncle is convinced it was murder and that the killer is a member of his own tightly knit but dysfunctional family. He employs disgraced financial journalist Mikael Blomkvist and the tattooed and troubled but resourceful computer hacker Lisbeth Salander to investigate. When the pair link Harriets disappearance to a number of grotesque murders from almost forty years ago, they begin to unravel a dark and appalling family history. But the Vangers are a secretive clan, and Blomkvist and Salander are about to find out just how far they are prepared to go to protect themselves." So, you already know that Daniel Craig has been cast as journalist Mikael Blomkvist. On the other hand, the "tattooed, troubled, but resourceful computer hacker" is still our mystery. There's no definitive word of who is in the running, but according to some reports Ellen Page, Mia Wasikowska, Sarah Snook, Rooney Mara, Sophie Lowe and a French actress Lea Seydoux may still be in the running, together with Fish Tank's Katie Jarvis into the mix as well. The Girl With the Dragon Tattoo release date is December 21, 2011. But until then, we're definitely hoping to hear more details about this project, so, make sure you stay tuned!