Movie News
Keira Knightley in talks for "My Fair Lady"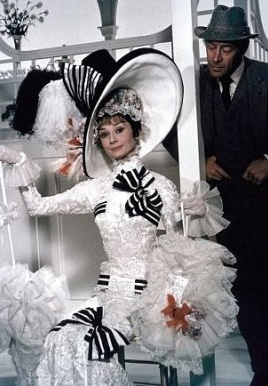 Columbia Pictures is in talks with Keira Knightley to star as the simple Cockney flower girl who is transformed into a lady –  "My Fair Lady" according to Variety.
Duncan Kenworthy and Cameron Mackintosh will produce the film, which will retain Alan Jay Lerner's stage lyrics and the 1912 setting. The movie will shoot at several UK locations including Covent Garden, Wimpole Street and the Ascot racecourse.
"My Fair Lady," with book and lyrics by Lerner and music by Frederick Loewe, was first staged in 1956 featuring Julie Andrews and Rex Harrison.
Broadway musical, based on George Bernard Shaw's play Pygmalion, was first adapted for the screen in 1964. The film, which starred Audrey Hepburn won eight Oscars.
Kenworthy said: "With 40 years of hindsight, we're confident that by setting these wonderful characters and brilliant songs in a more realistic context, and by exploring Eliza's emotional journey more fully, we will honour both Shaw and Lerner at the same time as engaging and entertaining contemporary audiences the world over."
Mackintosh, who has produced many of the West End's and Broadway's most successful musicals, including "Cats," "Les Miserables" and "The Phantom of the Opera," said the story of Doolittle's transformation "couldn't be more timely in a contemporary world obsessed with overnight celebrity."