Movie News
Kevin Durand and Callan McAuliffe In I Am Number Four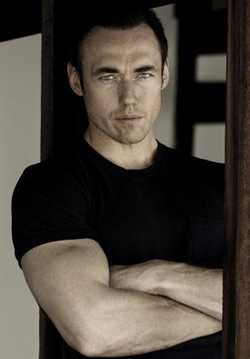 Are you guys ready for some
I Am Number Four
updates? Ok, then let's start with information that
Kevin Durand
and
Callan McAuliffe
have joined the cast of the upcoming sci-fi film, directed by
D.J. Caruso
. We're here to remind you that Caruso (Disturbia, Eagle Eye) is directing the film from a script by Smallville creators
Alfred Gough
and
Miles Millar
and that shooting was said to begin next month in Pittsburgh. Check out the rest of our report for more details…. What we know about this upcoming project is that: "the film is an adaptation of the not-yet-released young-adult sci-fi novel of the same name by James Frey and Jobie Hughes. It follows a group of nine aliens who hide out on Earth after their own planet, Lorien, is destroyed by a rival race of aliens. The nine who escape are all teenagers who are beginning to develop special powers. The titular Number Four disguises himself as a high schooler while he and the rest of the survivors assimilate, but he then discovers they are still being hunted by their enemy race. " The cast already includes interesting names: Durand will play "The Commander", the bounty hunter who chases the nine aliens Number Four and Number Six to Earth from their alien planet. McAuliffe was said to play the role of Sam, who becomes Number Four's best friend when he disguises himself as a high school student along with Six. There are a total of nine aliens that flee and we are still waiting on casting announcements for seven of them.
Alex Pettyfer
is playing Number Four,
Teresa Palmer
is playing Number Six, "one of nine aliens who escape their home planet before its annihilation by a rival species and hide out on Earth disguised as human high schoolers."
Sharlto Copley
is a mentor to Four while
Dianna Agron
will play Four's human girlfriend. As we mentioned, Alfred Gough and Miles Millar are in charge of the screenplay, while
Michael Bay
and
Steven Spielberg
are producing the whole thing. We're hoping that you're interested in this story, so, for the end of this report, let's also add that the movie will open on February 18, 2011. Until then, stay tuned, because with every new information, we'll be back!