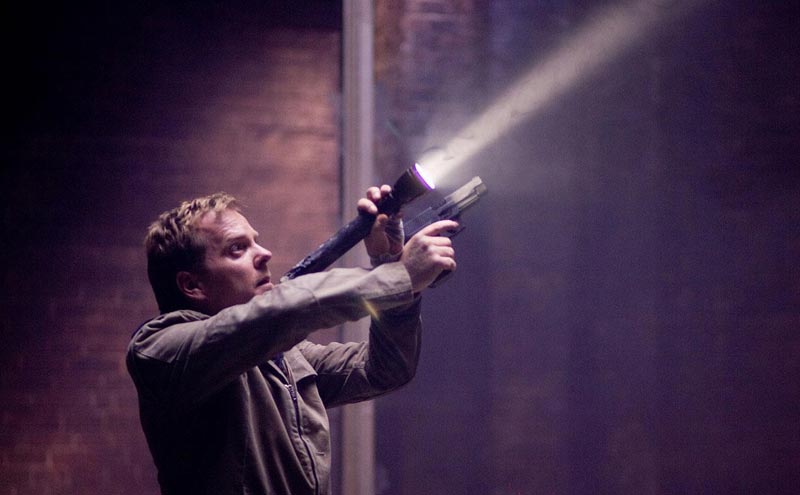 20th Century Fox has debuted the new teaser trailer for director Alexandre Aja's horror film, "The Mirrors", starring Kiefer Sutherland, Paula Patton, Cameron Boyce, Erica Gluck and Amy Smart.
In "Mirrors," Sutherland will play an ex-cop who works security at a mall and discovers something awry in the mirrors of a department store. He tries to discover the origin of the evil. In addition to Sutherland, Paula who will play the guard's soon-to-be ex-wife, a coroner who has a hard time believing her husband's claims, at least initially.
Check out "The Mirrors" in theaters on August 15th.