Movie News
Knight To Adapt Dan Brown's "The Lost Symbol"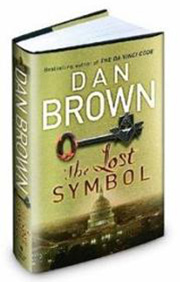 Columbia Pictures will be making "
The Lost Symbol
," the third film in "
The
Da Vinci Code
" franchise. Oscar-nominated writer
Steven Knight
("Dirty Pretty Things") has been hired to adapt
Dan Brown
's latest thriller. The follow-up to "The Da Vinci Code" and "
Angels & Demons
" – "The Lost Symbol," centres on Langdon decoding the symbols of the Freemasons and this time the story is set in America, not Europe.
Tom Hanks
, who was Langdon in "The Da Vinci Code" and "Angels & Demons," has not yet committed to return for the third film but he is expected to return to the lead role. Director
Ron Howard
's involvement has yet to be confirmed by Sony Pictures. Columbia has high hopes for Brown's "Lost Symbol" which shot straight to the top of the bestseller list when it hit shelves last September. The novel sold 1 million copies on its first day on release, while his book sales have totalled more than 80 million worldwide.