Movie Photos
Kristen Stewart and Dakota Fanning In THE RUNAWAYS Images
Kristen Stewart and Dakota Fanning who also costar in "New Moon" together, are currently shooting in Los Angeles Floria Sigismondi – directed upcoming music biopic "The Runaways." Check out some images and as always, click on any of them to enlarge.
The film will revolve around Joan Jett (Stewart), the lead character in the movie and Cheri Currie (Fanning) and follow them from the formation of the Runaways in 1975 all the way to the end of their career as a group – from the band's meteoric rise as teenagers to their dissolution and disillusionment
"The Runaways" were hugely influential as the first successful all-girl hard rock band – its members included guitarists Joan Jett and Lita Ford, drummer Sandy West, singer – keyboardist Cherie Currie and bassist Jackie Fox.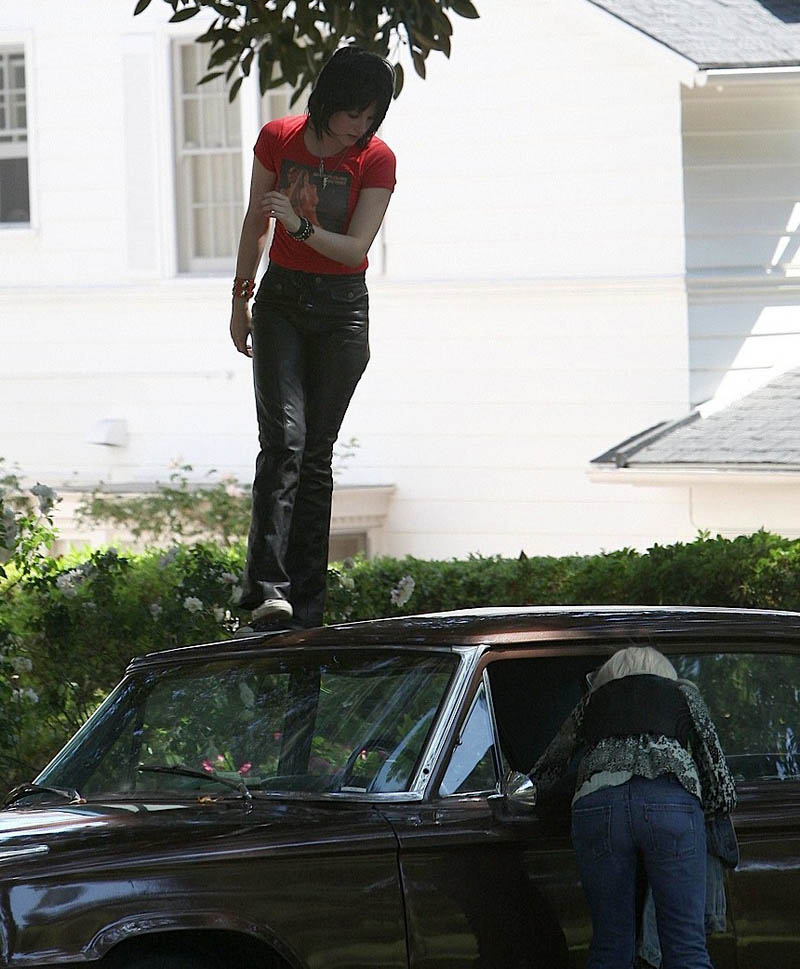 The band was brought together in late 1975 by impresario Kim Fowley, who thought a novelty act of teenaged girls performing in leather and lace would be an easy sell, but the girls ended up proving to be serious and influential musicians with songs like "Cherry Bomb." The band lasted about four years together, falling apart over management and money issues.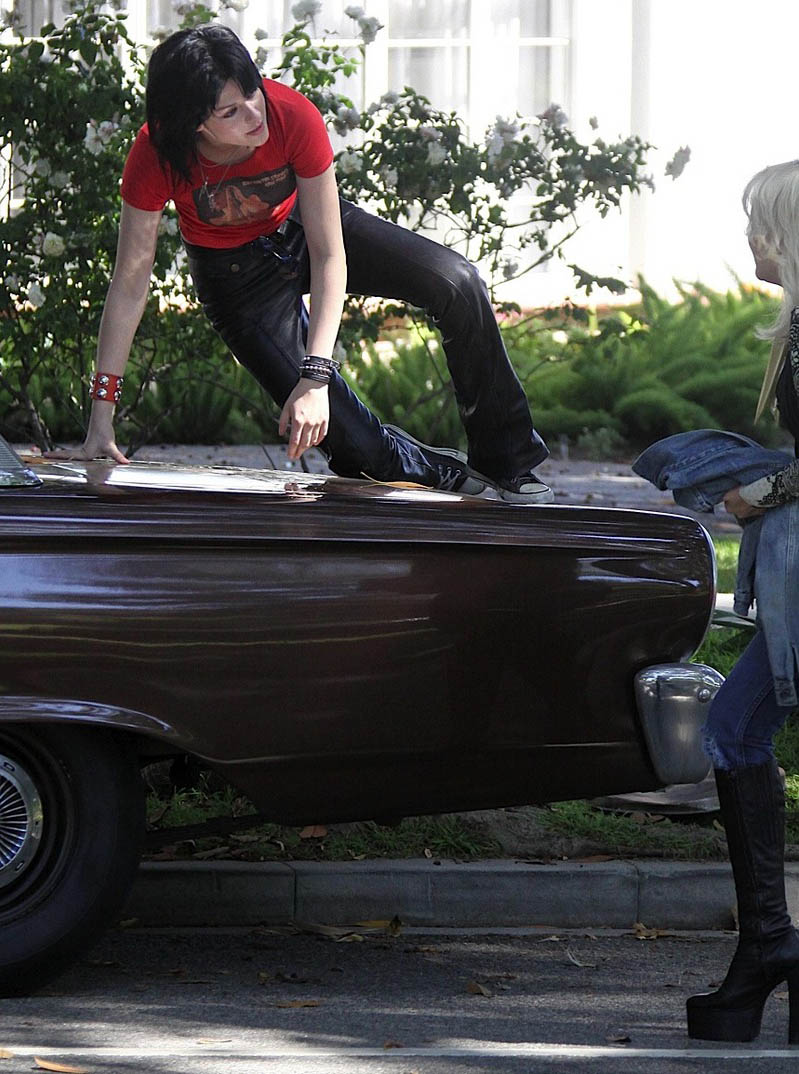 Sigismondi also wrote the screenplay for "The Runaways" which is set for release next year. The movie also stars Scout Taylor-Compton, Stella Maeve and Alessandra Torresani.