Movie News
Kristen Wiig Plans to Headline Untitled Action Comedy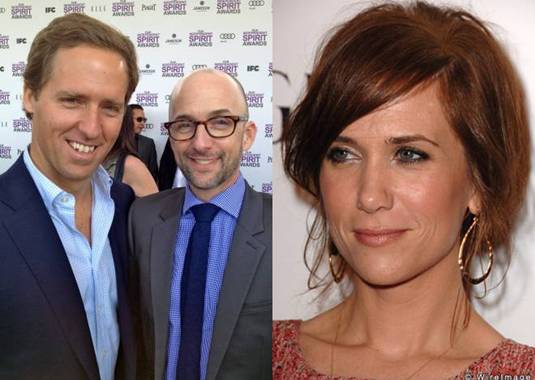 First of all, Academy Award can get you a job.
Nat Faxon
and
Jim Rash
, who comically took the adapted screenplay trophy for The Descendants this past Sunday, can surely confirm this.
Kristen Wiig
has reportedly attached herself to star in a new action comedy written by Faxon and Rash, lesser-known names before Oscars. They have sold an as-of-yet-untitled action-comedy pitch to Indian Paintbrush. Wiig, Faxon and Rash all previously worked together as part of the Los Angeles improv troupe The Groundlings. Furthrmore, Faxon/Rash duo will shoot their directorial debut
The Way, Way Back
this summer with
Sam Rockwell
and
Allison Janney
. They also wrote the script. In addition, Faxon has just signed on to the Fox single-camera comedy pilot
Ned Fox is My Manny
. As you might know, Wiig, who will next appear with fellow actress and screenwriter Annie Mumolo in Friends with Kids was also nominated in the Best Original Screenplay category alongside her Bridesmaids writing partner Mumolo. Faxon/Rash duo affected attention on Oscar ceremony mocking Angelina Jolie. After Jolie struck an affected leg- thrusting pose while presenting the Oscar for best adapted screenplay, The Descendants co-writer Rash, known for his role on NBC's Community, couldn't resist standing like Jolie did when he took the stage to accept the award.