Kyle Chandler continues his crossover into film stardom as he became the latest actor to join the ensemble cast of Kathryn Bigelow's drama about the Navy Seals Team 6 hunted for, and ultimately found, Osama bin Laden, which still doesn't have an official title.
The Super 8 star joins Joel Edgerton, Edgar Ramirez, Chris Pratt, Mark Strong, Jason Clarke and Jessica Chastain in the film that has been previously titled Kill Bin Laden.
Emmy-winner Chandler will reportedly be playing a CIA agent. The movie reunites the Oscar-winning team of director Kathryn Bigelow and screenwriter Mark Boal and will hit theaters on December 19th. Production is on schedule to begin this spring.
Kyle Chandler recently wrapped Broken City, starring alongside Mark Wahlberg and Russell Crowe, and finished up a role in Ben Affleck's latest directorial effort, Argo. He also wrapped his long-running, Emmy-winning role as Eric Taylor on NBC series Friday Night Lights last year (which Peter Berg hopes to turn into a feature film).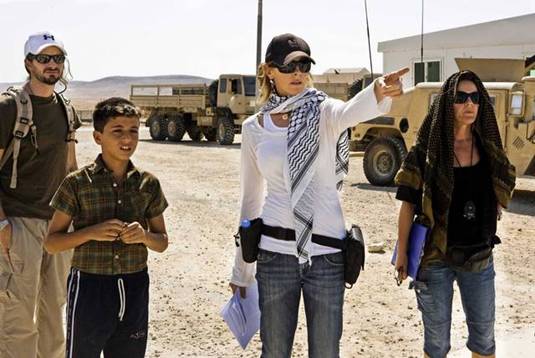 Kathryn Bigelow on the Hurt Locker set