Movie News
Lance Reddick To Lead Sci-Fi Thriller IN WAR THEY COME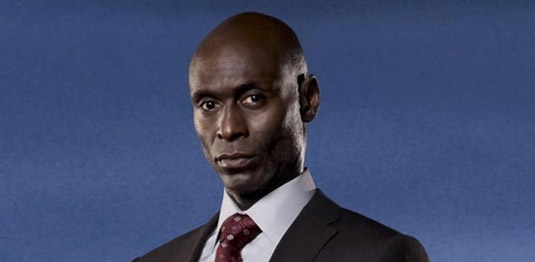 Here's an advice! When you have no idea what to do next – find some sci-fi story and make sure you get yourself involved in the whole thing! Well,
Fringe
star
Lance Reddick
is definitely one smart guy. His production company Christai Films has optioned rights to
Stuart Gallop
's script
In War They Come
as a starring vehicle for Reddick, and the project already has director
Neil Corbould
who's making his directorial debut with the whole thing. At this moment we know that In War They Come has a budget of $5 million, but the story sounds pretty cool. It will center on a U.S. soldier and his battle-hardened staff sergeant who lead a squad on a top-secret mission into the jungles of Vietnam to find a missing special forces unit, only to learn that an evil alien species may be responsible for their disappearance. Reddick is on board to portray that sergeant and as for the rest of the cast – well, let's just say that casting is underway for the other lead role, because the plan is for movie to start production in summer 2013. At the end, let us just mention that anything is possible with this project. Not just because Reddick is on board as the lead, but because Corbould will stand behind the whole thing. In case you're not so familiar with his name, I will just inform you that he's a veteran special effects supervisor who won an Oscar for "Gladiator" and was nominated for "Superman Returns." So, yes, we can definitely expect to see some great visual effects in this sci-fi movie as well! We'll keep an eye on the project, stay tuned for more updates!