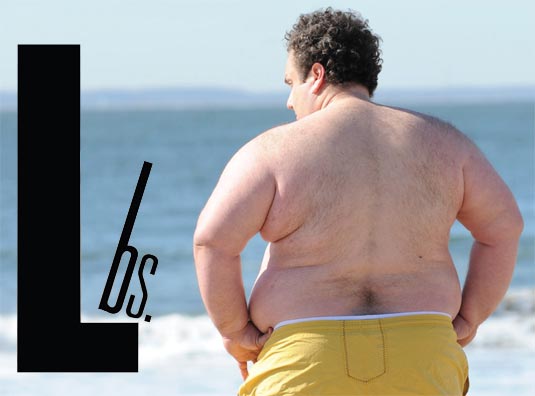 Trailer and poster for Lbs. directed by Matthew Bonifacio from a story by Carmine Famiglietti have been released.
He is a 315-pound man obsessed with food. He lives a boring life with his parents in Brooklyn, and seems like nothing can move him.
Are you interested to hear more about the movie they already called "a very human story of self-realization" as well as "disarmingly natural, sincere and funny"? Ok, then, we're presenting you Lbs!
Neil Perota (Carmine Famiglietti) is seriously overweight. At twenty-seven years old, he weighs over 300 pounds, and his life has no big sense but food and family. He even works for his father driving a school bus. That doesn't sound funny at all, especially for a man of his age.
But soon, life is going to change for him. When he suffers a heart attack two days before his sister's wedding, he is ordered to follow a strict diet. Yet – still cannot kick his habit. You probably wonder what's next thing to happen this young man to force him change something.
So, two months later, Neil's sister (Sharon Angela) finally has her rescheduled wedding. Fairly tale she originally planned, turns into a rain-soaked fiasco in her backyard. Disappointment leads Theresa's drunken husband (Lou Martini), who has caught Neil cheating on his diet, to expose Neil in front of all their guests. Imagine that humiliation!
Although it sounds pretty bad, that event is exactly the thing that gives Neil the wake-up call he really needs, and he decides that he has to leave home if he wants to make a real change. So our hero moves out of the city and 300 miles north into a dilapidated trailer in the country to try and shed the excess pounds.
His childhood friend Sacco (Michael Aronov), a drug addict, soon visits Neil, and decides to stay with him in the trailer so they can battle their addictions together. After a difficult confrontation between the two, Sacco leaves Neil to face the mission of saving himself on his own, and soon the best part of the story happens.
Yeah, the word "love" is it! Over one year in isolation, Neil learns how to compromise, survive and falls in love for the first time with a local waitress (Miriam Shor).
The lessons he learns are at the heart of this truly funny, touching and inspirational work. So, we guess, with this story director Matthew Bonifacio found the right kind of way to tell us that sometimes we are the only one who have a power to wake up our strong will, and that is definitely not just a phrase.
That's why, if you like good mix of drama and comedy, you're definitely going to like this one, especially since this problem is not so strange thing nowadays, and can happen to all of us.
Lbs. which stars Carmine Famiglietti, Miriam Shor, Michael Aronov, Sharon Angela, Susan Varon, Lou Martini, Jr. is scheduled for release March 26th, 2010. Hope you'll enjoy it!