Movie Posters
LEGEND OF THE GOLDEN FISHCAKE Reveals Poster and Teaser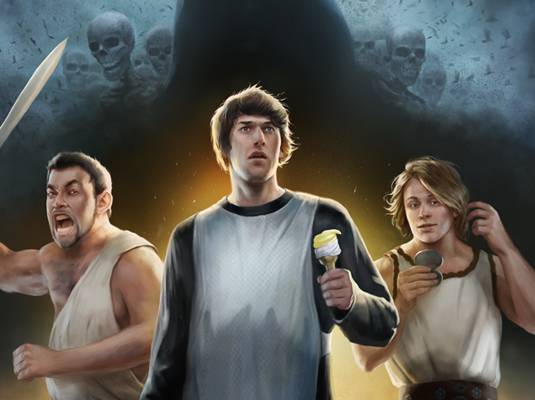 Well, this is a tale of magic, mystery, fish and er…. money. Stop-motion live action hybrid, has hit 15% funded. The people behind IndieGoGo's latest indie comedy with a genre related setup describe what films represent in terms of:
David sees things. Specifically he sees characters from Greek Mythology, which can be a bit awkward. When he receives a prophecy foretelling the end of the world, he sets out on an epic adventure with his Greek companions, and asks the inevitable question: What the hell is the Golden Fishcake?
Well, it's intriguing rather than describing, but they may better describe the process and why they need financial contributions to get it done:
The film has already been shot and edited. The vast majority of the money is going towards fabricating the stop-motion models. For the uninitiated, stop-motion is the art of animating models one frame at a time to give the illusion of movement, and has been used in films ranging from The Nightmare Before Christmas to Jason and the Argonauts. Legend of the Golden Fishcake is a bit of a love letter to the work of Ray Harryhausen, the Godfather of stop-motion, and for this reason we are committed to executing the creatures in stop-motion, as opposed to computer generated effects. So far we have made the film on savings, good will and shoe polish, but there are very tangible costs associated with making the models which will not be reasoned with. The more money we get, the better the models.
However, websites like Kickstarter and IndieGoGo have really become very good tools for filmmakers like the Zero Charisma guys and now,
Josh O'Lone
, the helmer of
Legend of The Golden Fishcake
. Here's another brief movie description:
It is a bit like a Ray Harryhausen movie got lost and ended up on the set of a Ken Loach film."
If that doesn't get you jazzed, check out a cool Struzan-esque poster as well as teaser below: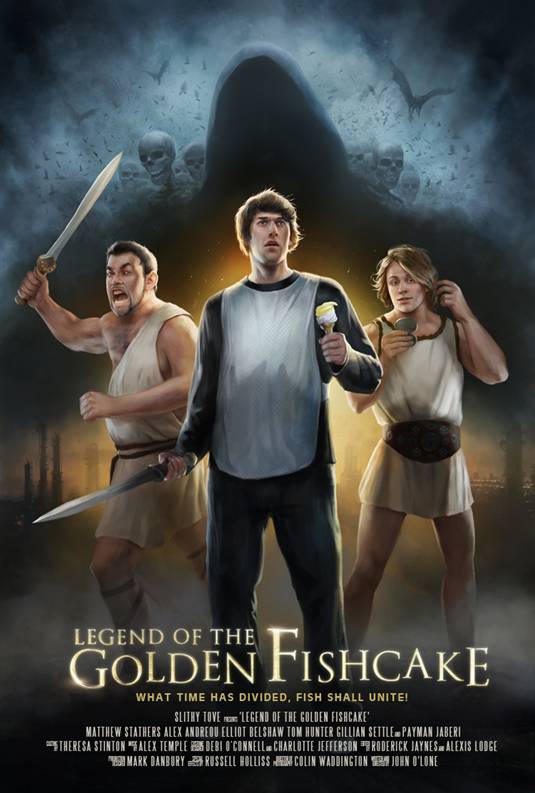 [youtube]http://www.youtube.com/watch?v=wzZvlh_RedI[/youtube]