Movie Posters
LES MISERABLES Reveals Another Poster With Russell Crowe As Javert!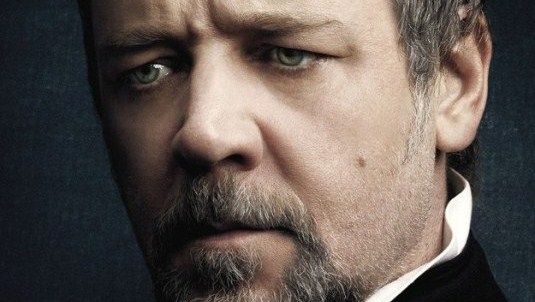 That was fast!
Right after
Hugh Jackman
's Jean Valjean, we have
Russell Crowe
as Javert in this completely new poster for the upcoming
Les Miserables
. I'm not some huge fan of the whole thing, so I'm definitely not impressed with the material (I liked that
young Cosette
poster, though), but in case you don't share my opinion – go on and check the rest of this report for more details!
Tom Hooper
's movie is set against the backdrop of 19th-century France, and we will apparently have a chance to watch an enthralling story of broken dreams and unrequited love, passion, sacrifice and redemption… Or, at least that's the plan. Movie centers on Jackman' character – ex-prisoner Jean Valjean, hunted for decades by the ruthless policeman Javert after he breaks parole. When Valjean agrees to care for factory worker Fantine's young daughter, Cosette, their lives change forever. The rest of the cast includes
Anne Hathaway
as Fantine,
Amanda Seyfried
as Cosette,
Eddie Redmayne
as Marius,
Aaron Tveit
as Enjolras,
Samantha Barks
as Éponine,
Helena Bonham Carter
as Madame Thénardier, and
Sacha Baron Cohen
as Thénardier.
Les Miserables
is set to open on December 25th, 2012.