Movie News
Lily Collins Cast in Remake of Sam Raimi's THE EVIL DEAD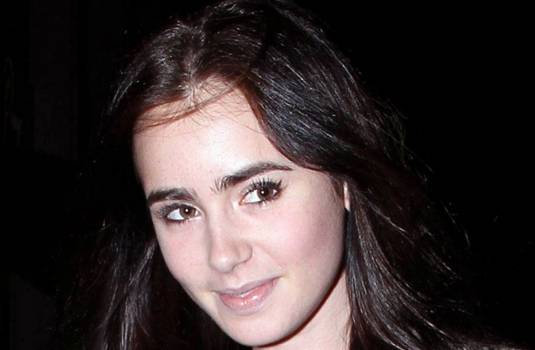 If anyone could replace Bruce Campbell as Ash in the upcoming remake of the 1981 horror classic The Evil Dead it is the female version of Ash. Therefore, the actor is actually an actress and new hero is a young lady named Mia. None other than rising star Lily Collins has landed a pretty big role in a gestating horror remake.
Newcomer Fede Alvarez helms the redo of the Sam Raimi's classic work from a script he co-wrote with Rodolfo Sayagues, and revised by Diablo Cody, which goes into production in New Zealand in March. Raimi will produce alongside the original  star Campbell.
The daughter of Phill Collins has been steadily rising since she was cast as  'Sandra Bullock's daughter' in 2008s Oscar-winning The Blind Side. Furthermore, she headlines Tarsem Singh's Snow White redo Mirror Mirror in March and has recently completed work filming indie dramedy The English Teacher, opposite Michael Anagarano and Julianne Moore.
Evil Dead film comes to theaters April 12th, 2013.
Here's a quick lowdown on Mia's character:
Mia and David, estranged siblings who have recently lost their mother (Mia's taking it the hardest being that she's the one who spent most days at the hospital watching her mother deteriorate) have reunited, along with some old friends and his David's fiancee, for an intervention at THAT old cabin. It's here that the near rehabilitated Mia (who has apparently already been cast) will also toss the last of her drugs down the well and finally go cold Turkey.

A big storm sets in. Everyone heads to the cabin. The book of the dead is found, and arrogant Eric (one of the friends along for the trip) takes the most interest in transcribing passages from it. Always the dicks that bring the trouble, right?

Meanwhile Mia struggles with her newly sober self — BIG TIME. She was going slightly loopy anyway from a recent overdose (one in which she technically died from but was brought back) so no surprise that Mia is the first and worst to go bananas. And no surprise either that nobody believes her crazy claims of coyote dogs and trees attacking her!

Convinced this is just a crazy druggo coming to grips with her new reality, the gang insist Mia stay put. As far as they're concerned, she'll do anything to get out of the cabin and back to the comfort of a bar.

The stuff Mia starts seeing (she sees in the mirror a bloody face with a cracked skull sticking out) and doing (vomiting blood and vile at her friends; getting trigger-happy with a rifle) is alarming; but again, David and co say she's not leaving until she's cold turkey. Bad idea obviously — the more time in the cabin, the further the demon that lives there can climb inside her body and take it over.
[youtube]http://www.youtube.com/watch?v=dtsK7skqk9U[/youtube]
The Evil Dead (1983) – Original Theatrical Trailer