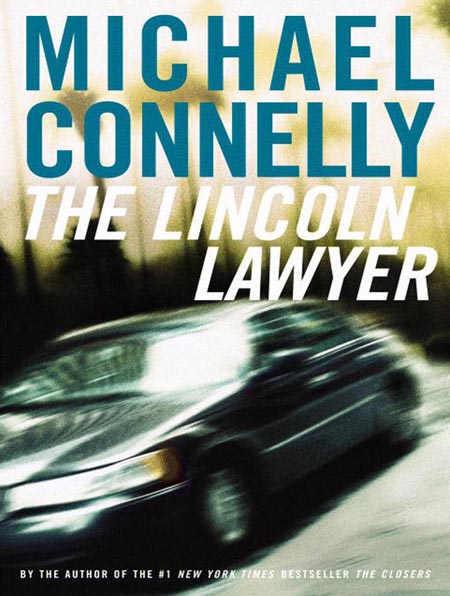 Lionsgate today announced that it has acquired U.S. distribution rights from Lakeshore Entertainment and Sidney Kimmel Entertainment to the upcoming legal thriller The Lincoln Lawyer, based on the best-selling Michael Connelly novel of the same name. Lakeshore Entertainment is handling international distribution. The announcement was jointly made today by Joe Drake, Lionsgate Chief Operating Officer and Motion Picture Group President, Tom Rosenberg, Lakeshore Entertainment Chairman and CEO, and Sidney Kimmel, Sidney Kimmel Entertainment (SKE) CEO. Matthew McConaughey (How to Lose a Guy in Ten Days, Fool's Gold, Tropic Thunder) and Marisa Tomei (In the Bedroom, Before the Devil Knows You're Dead, The Wrestler) star. The supporting cast includes Ryan Phillippe, William H. Macy, John Leguizamo, Michael Pena, Trace Adkins, and Katherine Moennig. Brad Furman (The Take) will direct from the adapted screenplay by John Romano (Night in Rodanthe, Intolerable Cruelty). Lakeshore's Tom Rosenberg and Gary Lucchesi, and SKE's Sidney Kimmel will produce in association with Scott Steindorff / Stone Village Productions. Production is slated to begin in Los Angeles in July. Rosenberg said,
I have long admired and respected Sidney Kimmel and it's exciting to have found such a great project for our first collaboration.
Lakeshore secured rights to the Connelly novel prior to its publication date in 2005 and developed the project. The Lincoln Lawyer Mickey Haller has spent all his professional life afraid that he wouldn't recognize innocence if it stood right in front of him. But what he should have been on the watch for was evil. Haller is a Lincoln Lawyer, a criminal defense attorney who operates out of the back seat of his Lincoln Town Car, traveling between the far-flung courthouses of Los Angeles to defend clients of every kind. Bikers, con artists, drunk drivers, drug dealers — they're all on Mickey Haller's client list. For him, the law is rarely about guilt or innocence — it's about negotiation and manipulation. Sometimes it's even about justice. A Beverly Hills playboy arrested for attacking a woman he picked up in a bar chooses Haller to defend him, and Mickey has his first high-paying client in years. It is a defense attorney's dream, what they call a franchise case. And as the evidence stacks up, Haller comes to believe this may be the easiest case of his career. Then someone close to him is murdered and Haller discovers that his search for innocence has brought him face-to-face with evil as pure as a flame. To escape without being burned, he must deploy every tactic, feint, and instinct in his arsenal — this time to save his own life.