Movie News
Little Miss Sunshine's Dayton & Faris To Direct THE BIG CIGAR
The story about another fake movie to help smuggle someone out of a country is on the fast track to the big-screen. Little Miss Sunshine directors
Jonathan Dayton
and
Valerie Faris
are attached to direct
The Big Cigar
at Sony Pictures.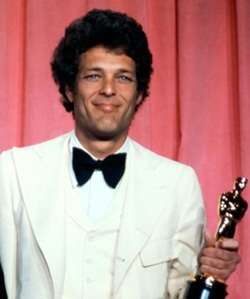 Faris and husband Dayton worked together for six years to release a second film, this year's romantic comedy-drama Ruby Sparks, but have speedily landed on their next project. It's The Big Cigar, based on a Playboy Magazine article about Black Panthers co-founder Huey Newton and an Argo-esque successful covert effort to smuggle him out of the U.S. into Cuba so he could avoid facing a charge of murder in America. By the early 1970s, Newton had become a bosom buddy, often staying at Easy Rider producer Bert Schneider's digs for weeks at a time. The iconoclastic producer helped develop a movie project built around Newton called The Cigar that he never intended to make. Though political radical Newton is a famous figure on his own, the film will largely focus on Schneider, who also helped fund the antic anti-Vietnam War activist Abbie Hoffman. Soon after returned from Cuba three years later to face the charges, Newton was eventually shot to death at age 47.
Joshua Bearman
who also wrote the article that Argo is based on and
Jim Hecht
(Ice Age: The Meltdown) are penning the script while
Matt Tolmach
(The Amazing Spider-Man) will produce.
Source:
Deadline