Movie News
Luc Besson to Direct Aung San Suu Kyi Biopic Into the Light Starring Michelle Yeoh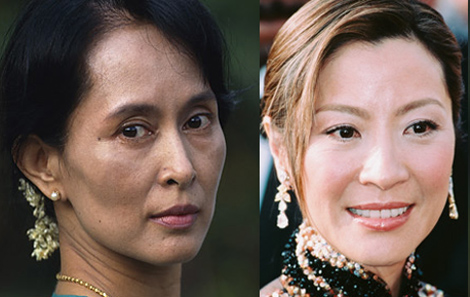 Aung San Suu Kyi, familiar with that name?
Looks like Luc Besson is very familiar with this lady and her work, because he's about to direct movie titled Into the Light, which will be a biopic of Kyi.
Lovely Michelle Yeoh will star as the Burmese opposition leader and Nobel Prize winner. Check out the rest of this report for more details.
"Aung San Suu Kyi is a noted Burmese political figure; she was the General Secretary of the National League for Democracy in the country when her party won a victory in general election which, by right, should have taken power away from the military government that seized power by coup in 1962. (The election was the first general election in the country since the '60s.)
But the military government refused to hand over power. At that point she was already under arrest; Aung San Suu Kyi was under house arrest for most of the period between July 20, 1989 and November 13 2010.
She was awarded the Nobel Peace Prize in 1991."
Production has wrapped in Thailand and will move to London, followed by a fortnight's studio shoot in France.
With every new detail about Into the Light project we'll be back, so make sure you stay tuned!