Movie News
MAD MAX: FURY ROAD Now Shooting In Namibia, But No Longer in 3D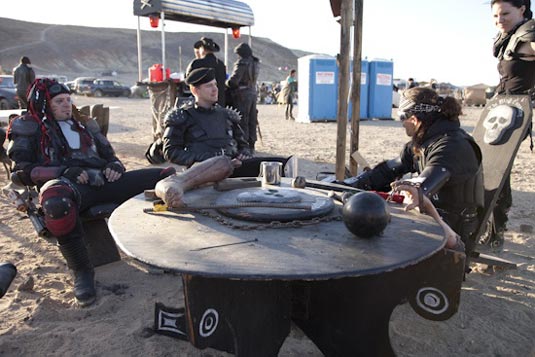 Here's some interesting news from the set of Mad Max: Fury Road. George Miller's long-awaited fourth installment of the Mad Max series has begun shooting in Namibia, Africa but has decided to not shoot in 3D. According to Twitch website the film will now be retrofitted in post-production. It is also said Miller is also plotting a new trilogy and he's almost finished the third script.
"We started with Fury Road, but we then started to do a second story and a third. We've written the script for the second (Mad Max: Furiosa) and almost finished the third. We never intended to, they were part of the exploration of the characters."
Those plans have now been shelved and while the film will still be screened in 3D it will no longer be shot that way. Dalsa Incorporation had been creating custom rigs for the large 3-D cameras but they will now be ditched. The production has instead shifted to a blend of Alexa digital cameras with Canon and Olympus DSLRs being used in situations where they might (read: will) be smashed. The film is set for a 2014 release with interior studio work and post-production being done back in Australia. Tom Hardy will be rocking it in dusty leather garb as the new Max Rockatansky and Charlize Theron will be joining him along with Nicholas Hoult. Stay tuned as we will surely follow this one like a hound!