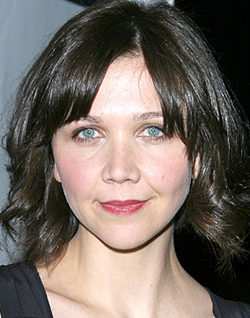 So, back in June, we all had a chance to hear a rumor about Peter Sarsgaard's possible involvement in a Bill Monroe's biopic, written by Callie Khouri.
Today, we're here to report that Sarsgaard's wife and Maggie Gyllenhaal (Nanny McPhee Returns, Crazy Heart, Away We Go, The Dark Knight) will be the part of the upcoming project as well.
Maggie Gyllenhaal described her role this way:
"Bill Monroe, who invented bluegrass music, had a kind of Sid and Nancy style affair with this woman Bessie Lee Mauldin throughout his life and T-Bone Burnett's going to do the music and Callie Khouri – who wrote Thelma & Louise – wrote the script so we're going to do that together."
Not bad at all! Especially with that Oscar winning team on board, and Finn Taylor (The Darwin Awards) in charge for directing the whole thing!
For all Gyllenhaal fans out there, she will next be seen in Hysteria directed by Tanya Wexler and based on a true story, which is expected to be released some time next year.
Stay tuned for more Bill Monroe's biopic updates!