Movie News
Malice in Wonderland Helmer Simon Fellows to Direct Adaptation of Alan K. Baker's Tome Dyatlov Pass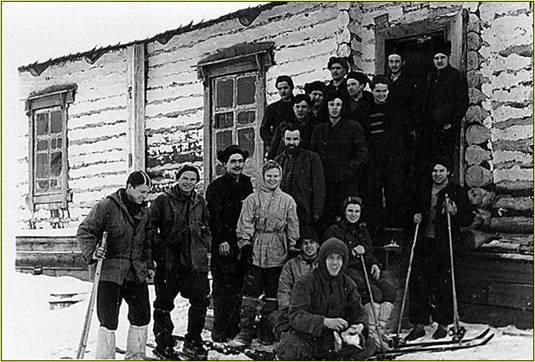 2B Pictures, the banner of Blighty's Future Film Group, is adapting Alan K. Baker's novel Dyatlov Pass, based on the mysterious ski incident, for the big screen.
The film will be directed by Simon Fellows (Malice in Wonderland), following the true-life events that occurred on February 1959 in the Russia's Urals, when nine experienced cross-country skiers mysteriously died.
Andy Briggs (Ghost Town) will adapt the script on Baker's version of the event. The hiker's deaths have already attracted much speculations being linked to paranormal activity or a military keeping secret.
The tent had been cut open from inside and counted footprints from eight or nine people in meter-deep snow. Though there was no sign of fight, two skiers had fractured skulls, two had broken ribs, one was missing her tongue and clothing belonging to them contained high levels of radiation. Authorities said the group died as a result of "a compelling unknown force" — and abruptly the investigation was closed and filed it as top secret.
Simon Fellows first feature length film titled Blessed, starring Heather Graham and he has since helmed four more: 7 Seconds starring Wesley Snipes, Second In Command, Until Death and his most recent Malice in Wonderland, an ultra contemporary take on the classic novel Alice in Wonderland, starring Maggie Grace and Danny Dyer.
Alan K. Baker has twelve non-fiction books and specializes in the weird tales/cosmic horror type fiction. Dyatlov Pass will be the first screen adaptation of Baker's work.
Stephen Margolis' Future Film Group will provide production support for the pic, which is scheduled to start in summer 2012 in Eastern Europe.
What actually happened on the night of Feb. 2, 1959, may never be known. But Dyatlov is not about to be forgotten any time soon.
[youtube]http://www.youtube.com/watch?v=8pp6POvlER4[/youtube]
Stuff They Don't Want You To Know- Dyatlov Pass