Movie Photos
MAN OF STEEL: 13-Minute Featurette & 25 New Pics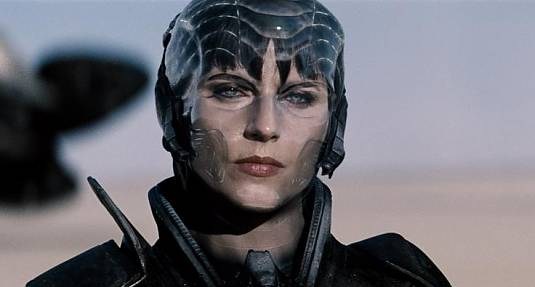 Superman fans are going to love this! We have a brand new 13-minutes long featurette and (more than) 25 new pics from Zack Snyder's upcoming Man Of Steel movie (opens this month, yeah!) You don't need our recommendation 'cause I'm sure you already guess that this action-filled video includes some new footage, interviews with the leading cast and… well, just check it out and enjoy! [jwplayer mediaid="153742″] First of all – a little reminder: Man Of Steel is set to hit theaters on June 14th, 2013 (keep that in mind). Second, the cast-part looks fantastic: Henry Cavill, Amy Adams, Michael Shannon, Kevin Costner, Diane Lane, Laurence Fishburne, Antje Traue and Russell Crowe are all on board!
Written by David S. Goyer, directed by Snyder and produced by Christopher Nolan, the whole thing is based on the well-known DC Comics character, and the film will be a reboot of the Superman film series, portraying the character's origin story.
And I'm sure you're all familiar with that story:
A young boy learns that he has extraordinary powers and is not of this Earth. As a young man, he journeys to discover where he came from and what he was sent here to do. But the hero in him must emerge if he is to save the world from annihilation and become the symbol of hope for all mankind.
At the end of this report, let us also remind you to click on all these images to take a better look and as usual – let us know what you think! In case you've missed our previous reports – here's our Superman movie base to refresh your memory. There, you'll find the latest trailers, posters, TV spots and pics from the movie. Stay tuned for more!