Movie Posters
MAN OF STEEL: New Nokia Trailer & 3 New Character Posters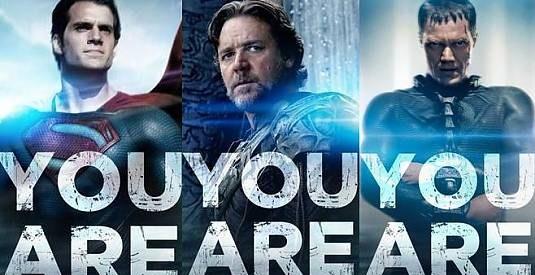 Man of Steel is in 8 days, 20 hours, 24 minutes… Or, something like that. Never mind, the most important thing at this moment is that we have a brand new trailer (read: more new footage!) for Zack Snyder's upcoming flick, as well as three new character posters featuring Henry Cavill, Michael Shannon and Russell Crowe. All that is waiting for you in the rest of this report, head inside to take a look! [jwplayer mediaid="157578″] Hope you liked the last official trailer sponsored by Nokia? In case you want even more Superman news, check out that 13-minutes featurette and pics, more TV spots, posters and banners and for the whole thing. Ok then, I will once again remind you that Man Of Steel opens on June 14th, 2013, and beside Cavill, Shannon and Crowe (click on all these posters to enlarge) also stars Amy Adams, Kevin Costner, Diane Lane, Laurence Fishburne, Antje Traue, Ayelet Zurer and Christopher Meloni.
A young boy learns that he has extraordinary powers and is not of this Earth. As a young man, he journeys to discover where he came from and what he was sent here to do. But the hero in him must emerge if he is to save the world from annihilation and become the symbol of hope for all mankind.
So, anyone excited about the movie, or what?